Metal Roofs
If you want durability and energy efficiency, this is the best roofing option for you. Metal roofs are often used for steep and low slope buildings alike.
Three kinds of metal roof systems are usually used for steep slope roofs. They are: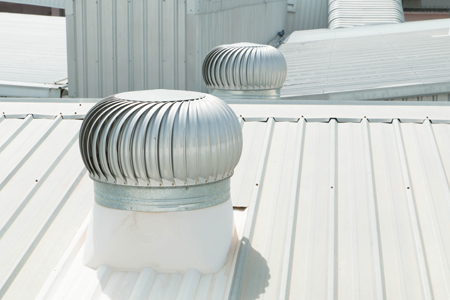 Metal Shingle Panels –  metal panels can be shingled, Bermuda, flat, batten, and standing seam. They can be press-formed into various different shapes during the manufacturing process and each of these panels can provide a unique look for any roof.
Structural Metal Panel – applicable for both low and steep slopes.
Architectural Metal Panel – this is often installed on very steep slopes.
Because of its water barrier qualities (since the design helps prevent water from passing at the joints), a structural metal panel is the only available solution for low slope roofs.